Trumpet kings are wonderful simply chopped or sliced and sauteed in butter, with a bit of salt sprinkled at the end.
Their mild flavor and firm texture and make them suitable in tarts, soups, and other places button or other cultivated mushrooms are called for.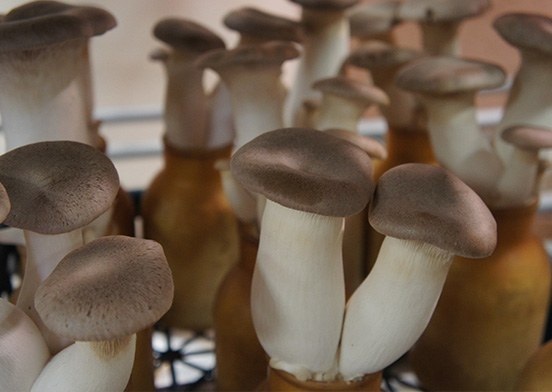 contact
#mushroom learning center Kolhapur
Phone: 9923806933
We are top mushroom company in India. Biobritte is mushroom supplier, mushroom spawn supplier, mushroom kit supplier, mushroom training provider, mushroom consultant, mushroom exporter and mushroom research and development company.
Tags: #mushroomtraining, #mushroomspawnsupplier, #mushroomsupplier, #mushroomexporter, #mushroomfarm, #mushroomshop, #mushroomgrowingkits, #mushroomebooks, #biobritte, #kolhapurmushrooms